Diamonds have for long been coveted by men and women alike. Their shine, beauty, and sparkle are indeed a sight to behold. When it comes to selecting diamond jewellery, solitaires are among the most sought-after styles. A solitaire refers to a single diamond set in a precious metal, without any side stone. This lends the solitaire diamond jewellery a unique look and sets it apart from other jewellery styles.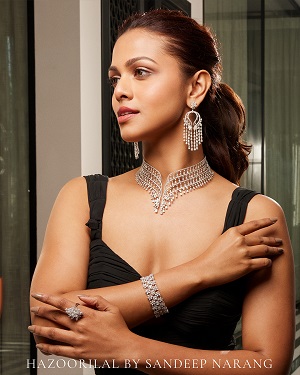 If you are keen on buying solitaire diamond jewellery, then here are some tips to keep in mind:
Know the cuts: While a solitaire refers to a single diamond, it doesn't necessarily always have to be square. Hazoorilal solitaire jewellers and other diamond jewellers make available solitaires in round, oval, marquise, cushion, princess and other cuts according to the design and trends. The cut of the solitaire also affects its value as each cut renders the diamond a different level of sparkle and brilliance.


Differentiate between colours: You might be living under a rock, pun intended, if you do not know that diamonds are available in many different colours. Unlike the popular, if erroneous, belief that diamonds are only available in a dazzling white colour, they are available in myriad colours. While colourless diamonds are indeed the most valuable ones, they are even available in colours like yellow, pink, and brown, among others, each type valued in accordance with the colour. Hazoorilal solitaire jewellers in Delhi offer the finest colourless diamonds as well as slightly coloured ones to cater for buyers' choices.
Check for clarity: No diamond is perfect and yet, there are plenty with minimal imperfections. Often, these imperfections are not visible to the naked eye. When you buy solitaire jewellery from Hazoorilal solitaire jewellers in India, you can be assured of highest clarity in every ornament.
Evaluate the carat weight: The value of solitaire diamonds is also based by their carat weight. The carat weight reflects the rarity of the diamond and enhances its value. Hazoorilal solitaire jewellery in India includes diamonds of the highest carat value which lend the ornaments a unique look.
When you want to purchase solitaire jewellery, explore the Hazoorilal solitaire jewellery collection. Connoisseurs of jewellery around the world turn to Hazoorilal for jewellery which is a class apart.