Solitaire Jewellery is equivalent to sparkle and elegance. It is an ornament that has a single gemstone or diamond. The main difference between solitaire jewellery and other gemstone jewellery is the number of stones used in a single ornament. Solitaire speaks for itself, hence it has only one gemstone, whereas other jewellery contains a bunch of gemstones for a perfect look. Solitaire jewellery is available in the form of necklaces, earrings, bracelets, etc. However, the most popular solitaire jewellery is solitaire rings. They are simple and timeless pieces that are suitable for all occasions and outfits, whether casual or formal.
To get an elegant piece of fine solitaire jewellery in Delhi, one must consider Hazoorilal by Sandeep Narang, one of the best solitaire jewellers in India. They provide one-of-a-kind pure jewellery curated with brilliance by skilled and expert designers.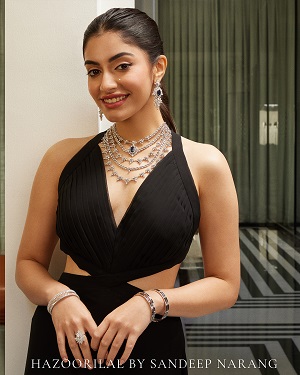 Their wide range of jewellery includes every type of jewellery including gold, silver, solitaire, polki, kundan, etc., along with jewellery pieces including bracelets, rings, earrings, necklaces, etc. They have been serving marvellous quality of high-end luxury jewellery to their valuable customers for over 70 decades.
Solitaire diamond jewellery helps in elevating a woman's overall look and appearance, regardless of the occasion. However, one should make sure to purchase it from a trusted retailer for quality and durability purposes. Hazoorilal's collection of solitaire jewellery, one of the finest collections in India, makes a perfect choice if you are searching for an elegantly designed royal piece of jewellery. They provide options for customization for the convenience of their respected customers. You can visit them at any of their various outlets in ITC Maurya, Vasant Kunj, Greater Kailash, or their e-store, to choose your favourite piece from their marvellous collection.